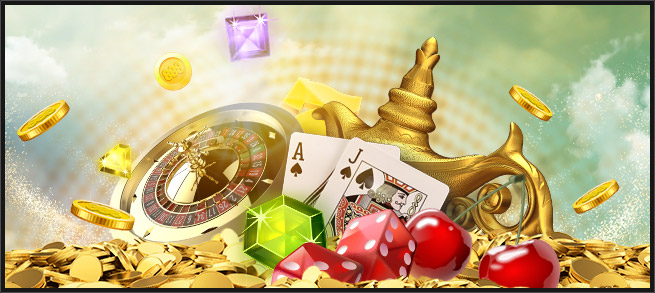 Casinos (both land-based and online) offer a hoard of different types of promotions for new and existing customers – to welcome, and reward customers – in order to maximize retention (and long term customer spend!)
Casino comps, also known as casino bonuses or rewards, are perks that are given to casino customers as a way to thank them for their business and to encourage them to continue playing at the casino. Comps can take many different forms, such as free drinks, meals, hotel rooms, tickets to shows or events, or cash back on losses.
To earn casino comps, players can sign up for a rewards program at the casino and earn points for every dollar they spend on gambling activities, such as playing slot machines or table games. The more points a player earns, the more valuable the comps they can redeem. Some casinos also offer special promotions or contests that allow customers to earn extra points or win additional comps. As well as offering extra value for players, promotions are a great way to negate the costs of resort fees.
We break down some of the common casino promotions and "comps":
Free drinks
Yes – it's possible to drink for free in Las Vegas casinos, as well as many other casinos & cruise ship casinos & other gambling establishments worldwide. In fact many land-based European casinos will give new members a free drink and a voucher for a number of casino free spins on casino slots as a welcome package.
Free Spins
Free spins on casino slots are often given to new customers at land-based casinos in order for them to familiarize themselves with slots games at the casino – with the chance of winning some risk-free cash.
Online casinos will often give customers a number of free spins when they make their first real-money deposit – or when they reload their account (promotions vary by operator).
Online casinos often give away free spins as a way to attract new players. These bonuses provide an incentive for players to try out the casino's games, and they can also be a good way for players to familiarize themselves with the casino's software and gameplay. By offering free spins, the casino hopes to attract new players who will then make a deposit and continue playing at the casino. In this way, the casino is able to generate new business and potentially make a profit from these players over the long term. Additionally, the casino may also make a profit from the slot games themselves, as players who use their free spins may end up spending money on the games and contributing to the casino's overall revenue.
Tickets to shows & Events
Some casinos offer tickets to shows or events, such as concerts or sports games, to players who earn a certain number of points or who are part of a rewards program. This is a way for the casino to provide players with additional entertainment options, and to encourage them to come back to the casino in the future.
Casino Cashback
Some commercial and online casinos offer cash back or rebates on players' losses, either as a percentage of their total losses or as a fixed amount (similar to poker rakeback). This is a way for the casino to provide players with some financial relief, and to encourage them to continue playing at the casino.
Casino Miles & Casino Rewards Programs
Just like credit-card companies have points programs, casinos have their own gambling rewards programs which track your play and spending at the casino and its sister properties (via a players card) – rewarding gamblers with VIP points which can be cashed in for free rooms, meals, flights and more.
Sahara Las Vegas – Players Card Program
Sahara has a multi-tier casino loyalty program – the "players card program" which rewards players based on their play and spend at Sahara.
As customers move up the tiers they get a daily point multiplier which can reach 6x! As players move up each tier their multiplier increases.
The baseline earnings at level 1 of the program is $1,000 in spend to get get $1 in comps – so it's smart to tier up to higher VIP levels as soon as possible in order to earn VIP points faster via multipliers.
Hard Rock Loyalty Program
Hard Rock Casinos has been working to integrate all its cafes, hotels and casinos under one unified tiered loyalty program called, "Unity".
"Unity Points" are earned based on spend on both gambling g&amp' non-gambling spend at applicable locations.
The Unity loyalty program point earning rates are as follows:
3 Unity Points for every $1 spent at participating Cafes and non-casino Hotels.
1 Unity Point for every $1 spent on all other non-gaming spend in participating Casinos.
Unity Points for every $1 spent gaming in participating Casinos.
Earning rates at casinos may vary by location.
Casino Comps: Comped Meals or Hotel Rooms
If you play video poker, slots or table games for a reasonable amount of time at a casino you will more than likely be eligible for free drinks. Usually playing small stakes video poker or slots for 20 minutes+ is enough to attract staff offering free refreshments.
Casino high rollers who spend a lot of money will often be offered complimentary ("comped") rooms or luxury suites so that they might stay and play at the casino for longer to enjoy more gambling.
Poker Freerolls
Card rooms in casinos often run loyalty freerolls. These are tournaments with a fixed prize-pool which can be entered by players who have logged at least a specific number of hours or generated a specific amount of rake at the poker tables.
Rakeback
Some online poker rooms offer players a % rebate of the rake which the house takes from cash-pots and tournament entry fees if they play a high volume of real-money poker cash-games, sit and go tournaments or multi-table tournaments.
Bad Beat Jackpots
Some card-rooms take extra rake from players, adding it to a "jackpot pool" which can be shared by players at a table when the jackpot is triggered (when a rare and very strong hand – usually quad tens or better – is trumped by an even better one).