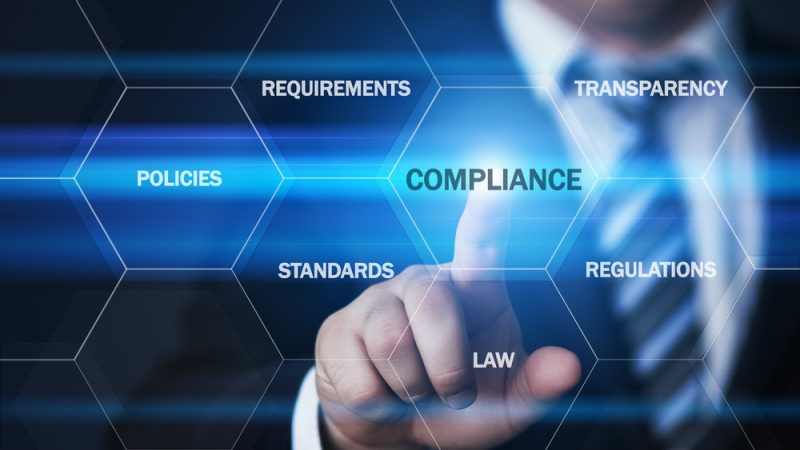 While some U.S states have autonomous racing and gaming commissions, most states have a dedicated department or division for regulating legal gambling.
Both the U.S land-based and online casino industry are in a constant state of flux. Currently the gambling regulatory landscape for Gambling and iGaming is complex, with many individual states having passed online gambling legislation in recent years, and others pushing to bring legal sportsbetting and casinos to their states in order to generate tax-revenues.
Online casino gaming remains an especially lucrative sector in areas with regulated markets as well as those without, despite the focus lately being mostly on passing sports betting legislation.
---
Who Regulates U.S Casinos & Sportsbooks?
Each state in the US is responsible for regulating online casinos within its state borders. While some states have autonomous racing and gaming commissions, the great majority of states have their own dedicated department or division of gaming inside the government.
Any land-based or online gambling business that wants to provide online casino services within a state's borders must submit an application to the appropriate gaming or gambling agency. There might be a cap on the total number of licenses given in jurisdictions that regulate online casino gambling, though.
The state's gambling regulatory agency is in charge of all online casino gaming regulation when relevant – ensuring games are legal and fair for consumers – and ensuring advertising and responsible gambling rules are adhered to. If rules are broken by regulated casinos / sportsbooks, regulators have the power to levy the companies with fines, and even revoke their gaming licenses in extreme cases.
USA Gambling Regulators
State
Online Casinos Legal
Regulator
Address
Alabama
No
Gambling Commission Proposed
 –
Alaska
No
Alaska Department of Revenue
Tax Division, Gaming Group
550 W 7th Ave, Suite 500
Anchorage, Ak 99501-3555
Arizona
No
Arizona Department of Gaming
100 N, 15th Ave, Suite 202,
Phoenix, AZ 85007
Arkansas
No
Arkansas Racing Commission
1515 Building
1515 W 7th St, Ste 505
Little Rock, AR 72201
California
No
California Gambling Control Commission
2399 Gateway Oaks Dr. Suite 220
Sacramento, CA 95833-4231
Colorado
No
Colorado Division of Gaming
1707 Cole Blvd Suite 300,
Lakewood, CO 80401
Connecticut
Yes
Connecticut Gaming Division
450 Columbus Boulevard, Suite 901,
Hartford, Connecticut, 06103-1840
Delaware
Yes
Delaware Division of Gaming Enforcement
600 South Bay Road, Suite 2
Dover, Delaware 19901
Florida
No
Florida Gaming Control Commission
–
Georgia
No
Georgia Lottery Corporation
250 Williams Street, Suite 3000
Atlanta, GA 30303
Hawaii
No
None
–
Idaho
No
Idaho State Lottery Commission – Charitable Gaming & Lottery
Casinos regulated by tribal groups
1199 Shoreline Ln STE 100, Boise, ID 83702
Illinois
No
Illinois Gaming Board
160 North LaSalle
Suite 300
Chicago, Illinois 60601
Indiana
No
Indiana Gaming Commission
East Tower, Suite 1600
101 W. Washington Street
Indianapolis, IN 46204
Iowa
No
Iowa Racing and Gaming Commission
DMACC Capitol Center
1300 Des Moines Street, Suite 100
Des Moines, IA 50309
Kansas
No
Kansas Racing and Gaming Commission
Eisenhower State Office Building
700 SW Harrison St. Topeka, KS
4th floor rm. 450 Auditorium A/B
Kentucky
No
Gambling Commission Proposed
–
Louisiana
No
Louisiana Gaming Control Board
7901 Independence Blvd.
Building A
Baton Rouge, LA 70806
Maine
No
Gambling Control Unit
45 Commerce Drive, Suite 3
Augusta, ME 04333-0087
Maryland
No
Maryland Lottery and Gaming Control Agency
1800 Washington Blvd., Suite 330,
Baltimore, MD 21230
Massachusetts
No
Massachusetts Gaming Commission
101 Federal St., 12th Floor
Boston, MA 02110
Michigan
Yes
Michigan Gaming Control Board
3062 West Grand Boulevard, Suite L-700
Detroit, MI 48202-6062
Minnesota
No
Minnesota Gambling Control Board
Suite 300 South,
1711 West County Road B
Roseville, MN 55113
Mississippi
No
Mississippi Gaming Commission
620 North St STE 200,
Jackson, MS 39202
Missouri
No
Missouri Gaming Commission
3417 Knipp Dr,
Jefferson City, MO 65109
Montana
No
Montana Gambling Control Division
615 S 27th St A,
Billings, MT 59101
Nebraska
No
Nebraska Gaming Commission
5903 Walker Ave,
Lincoln, NE 68507
Nevada
No
Nevada Gaming Control Board
555 East Washington Ave Suite 2600,
Las Vegas, NV 89101
New Hampshire
No
New Hampshire Gaming Regulatory Oversight Authority
c/o New Hampshire Lottery Commission,
14 Integra Drive,
Concord, NH 03301
New Jersey
Yes
New Jersey Division of Gaming Enforcement
S Tennessee Ave,
Atlantic City, NJ 08401
New Mexico
No
New Mexico Gaming Control Board
4900 Alameda Blvd NE
Albuquerque NM 87113
New York
No
New York State Gaming Commission
PO Box 7500
Schenectady, New York 12301-7500
North Carolina
No
Casinos regulated by tribal groups
–
North Dakota
No
North Dakota Gaming Division
600 E. Boulevard Ave Dept. 125
Bismarck ND 58505
Ohio
No
Ohio Casino Control Commission
100 East Broad Street, 20th Floor,
Columbus, OH 43215
Oklahoma
No
Oklahoma Gaming Compliance Unit
2401 N Lincoln Blvd.
Oklahoma City, OK 73105
Oregon
No
Oregon Lottery
500 Airport Road SE,
Salem OR 97301
Pennsylvania
Yes
Pennsylvania Gaming Control Board
Commonwealth Tower, Strawberry Square,
303 Walnut Street, 5th Floor
Harrisburg, PA 17101
Rhode Island
No
Division of Commercial Licensing and Racing & Athletics
1511 Pontiac Ave,
Cranston, RI 02920
South Carolina
No
None
–
South Dakota
No
South Dakota Commission on Gaming
445 E Capitol Avenue,
Pierre, SD 57501
Tennessee
No
Tennessee Education Lottery Corporation
26 Century Blvd., Suite 200
Nashville, TN 37214
Texas
No
Gambling Commission Proposed
–
Utah
No
None
–
Vermont
No
Office of the Attorney General – Charitable gaming only
109 State St
Montpelier, VT 05609
Virginia
No
Virginia Lottery
600 E Main St,
Richmond, VA 23219
Washington
No
Washington State Gambling Commission
4565 7th Avenue S.E.
Lacey, WA 98503
Washington D.C.
No
Office of Lottery and Gaming
2235 Shannon Place SE, Suite 3040, Washington, DC 20020
West Virginia
Yes
West Virginia Lottery
900 Pennsylvania Avenue
Charleston, WV 25302
Wisconsin
No
Wisconsin Division of Gaming
3319 W. Belt​line Hwy, Fl 1
Madison, WI 53713
Wyoming
No
Wyoming Gaming Commission
Energy II Building, 951 Werner Court, Suite 335 Casper, WY 82601
---
Online casino laws in the United States
In several US states, gambling in casinos is permitted. This does not imply, however, that all states having land-based casinos also allow for the use of internet casinos.
In fact, despite having robust retail casino sectors, some jurisdictions have implemented legislation that outlaws all types of remote gambling (gambling over the internet).
However, it's crucial to note that there is currently no federal law that forbids online casino gambling or any other form of gambling. The Unlawful Internet Gambling Enforcement Act, which was enacted by President George W. Bush in 2006, shows that this wasn't always the case (UIGEA). Despite not being targeted directly, this regulation made it unlawful for corporations to transmit money to or from internet gambling companies.
When the UIGEA finally took effect in 2010, many online poker companies had already left the US market. Only a few people remained, and they would suffer the most.
Executives from PokerStars, Full Tilt Poker, and Absolute Poker were named in a 52-page indictment that the US Department of Justice unveiled on April 13, 2011. A civil lawsuit against the corporations was also included in the indictment, and it demanded $3 billion in assets from the sites. As one might anticipate, this had a detrimental effect on the possibility of regulated casino gaming.
The Federal Wire Act, however, was only applicable to sports betting, according to a new opinion on the law that was published by the Department of Justice later that year. The Federal Wire Act was originally utilized in combination with the UIGEA to ascertain whether any state laws were breached, but the DoJ's changed attitude on the Act has allowed for the possibility of state-by-state licensing and regulation of the sector.
Since then, a number of states have made moves to legalize online casino gaming, but the US Supreme Court's decision that the Professional and Amateur Sports Protection Act of 1992 (PASPA) was unconstitutional has put a lot of focus back on legal sports betting, as lawmakers work to pass legislation for the more lucrative sports betting sector, regulation of online casinos has stagnated in many individual jurisdictions.
Currently writing there are six states that have legalized online casino gaming:
Connecticut
Delaware
New Jersey
Michigan
Pennsylvania
West Virginia
Legal Online Casino Legislation has also been proposed in the following states:
Illinois
Kentucky
Louisiana
Massachusetts
New Hampshire
New York
California
The most likely state to have legal online casino gaming in 2022 is New York, where two pieces of legislation have been filed and appear to have enough support to pass.
Meanwhile, Kentucky has amended a sports betting law that was approved by the house in March 2022 to include a companion bill that legalizes internet poker. Now, lawmakers must determine whether or not to proceed with it during the summer.
It's important to keep in mind that there are also a few "grey" jurisdictions, where state law does not expressly forbid playing at online casinos. International gaming businesses frequently serve the market in these states, but they are not regulated and are not subject to any guidelines or limitations on how they operate their gambling operations.
---
How to spot a licensed US online casino
Many foreign gambling organizations (commonly referred to as offshore organizations) let US players to sign up at their online casinos. However, as these internet casinos are unregulated, users have no legal rights when using them.
In light of this, it's a good idea to only play at online casinos that have a state-issued license. Checking the licensing information on a website's home page or the home screen of a mobile app is the quickest and most straightforward way to determine whether an online casino is authorized in your state.
Alternately, any of the state gaming divisions and departments mentioned above that already control the internet gambling industry will list all authorized online casino companies on their websites.
---
Legal Online Poker Regulation in the US
Online poker in the US is legal in 7 states, but only currently available in five states:
Interstate poker liquidity sharing is possible in some states via the Multi State Internet Gaming Agreement (MSIGA) which is  a multi-jurisdictional poker agreement allowing internet gamblers to compete across state lines.